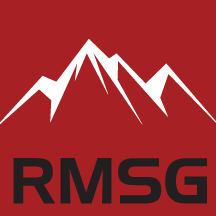 Welcome to the Rocky Mountain Suppliers Group Website! Get information on upcoming meetings, download scholarship applications, or contact the RMSG with any questions.
The Rocky Mountain Suppliers Group (RMSG) is nonprofit organization composed of suppliers in the Rocky Mountain Region that provide goods and services to the mining, energy, and construction industries. The RMSG is the vendor affiliate of the Rocky Mountain Master Mechanics Association (RMMMA). The RMSG provides the support necessary for the RMMMA to conduct successful meetings and presentations. Meetings are held in conjunction with RMMMA meetings in May and December of each year in Rapid City, SD.
The RMSG also provides three annual scholarships to the college students in the Rocky Mountain Region who are interested in pursuing a career in mining.
Membership in the RMSG is open to all firms supplying materials, equipment, or services to mining, energy, and construction companies in the Rocky Mountain Region.
Want to get involved? Contact us for more information.