The Rocky Mountain Suppliers Group (RMSG) is a nonprofit organization composed of companies, in and around the Rocky Mountain Region, that provide goods and services to the mining, energy, and construction industries.
The RMSG is the vendor affiliate of theRocky Mountain Master Mechanics Association (RMMMA), a network of maintenance professionals that have been gathering since 1974. The RMSG also provides three annual scholarshipsto the college students in the Rocky Mountain Region who are attending a college or vocational program in pursuit of a career in the mining, energy or construction sectors.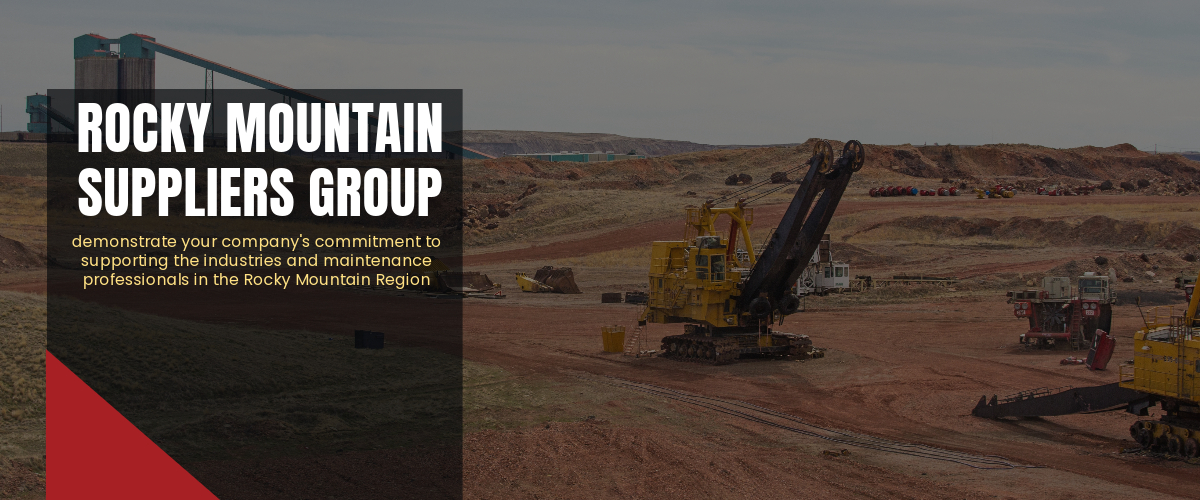 Membership in the RMSG provides exclusive access to the bi-annual RMMMA meetings, which attract maintenance professionals from across the Rocky Mountain region to learn about the latest in maintenance products, services, solutions, and technology.
Event Promotional & Networking Opportunities
The event kicks off with a members-only, Opening Reception on Wednesday evening from 4 – 6 pm, where RMSG members can network with maintenance professionals while showcasing their company's latest products and services. On Thursday, RMMMA members attend a full day session with presentations provided exclusively by members of the RMSG, offering educational information on the latest products, services and technologies related to mobile equipment and/or processing plant equipment. The event wraps up with a Banquet on Thursday evening, hosted by the RMSG, which provides yet another opportunity for our members to network directly with the leading maintenance professionals from across the Rocky Mountains. During the meeting, RMSG members are also invited to provided door prizes and host the breaks or lunch on Thursday, where they get a one-on-one opportunity to interface with the RMMMA members.
Membership Eligibility
RMSG membership is open to any company that supplies materials, equipment, and/or services to the mining, energy, and/or construction sectors in the western half of the US. In addition to the many benefits listed above, being a member of the RMSG demonstrates your company's commitment to supporting the industries and maintenance professionals who are the backbone of what makes this country the greatest nation in the world! Hope to see you at the next RMMA/RMSG Meeting!